It's finally 2020! We have so many great movies coming out this year, but let's take a chance to look at the movies that defined the last decade.
Bridesmaids – Annie is a single woman whose own life is a mess, but when she learns that her lifelong best friend, Lillian, is engaged, she has no choice but to serve as the maid of honor. Though lovelorn and almost penniless, Annie, nevertheless, winds her way through the strange and expensive rituals associated with her job as the bride's go-to gal. Determined to make things perfect, she gamely leads Lillian and the other bridesmaids down the wild road to the wedding.
Frozen – When their kingdom becomes trapped in perpetual winter, fearless Anna joins forces with mountaineer Kristoff and his reindeer sidekick to find Anna's sister, Snow Queen Elsa, and break her icy spell. Although their epic journey leads them to encounters with mystical trolls, a comedic snowman, harsh conditions, and magic at every turn, Anna and Kristoff bravely push onward in a race to save their kingdom from winter's cold grip.
It – Seven young outcasts in Derry, Maine are about to face their worst nightmare: an ancient, shape-shifting evil that emerges from the sewer every 27 years to prey on the town's children. Banding together over the course of one horrifying summer, the friends must overcome their own personal fears to battle the murderous, bloodthirsty clown known as Pennywise.
Coco – Despite his family's generations-old ban on music, young Miguel dreams of becoming an accomplished musician like his idol Ernesto de la Cruz. Desperate to prove his talent, Miguel finds himself in the stunning and colorful Land of the Dead. After meeting a charming trickster named Héctor, the two new friends embark on an extraordinary journey to unlock the real story behind Miguel's family history.
Joker – Forever alone in a crowd, failed comedian Arthur Fleck seeks connection as he walks the streets of Gotham City. Arthur wears two masks: the one he paints for his day job as a clown and the guise he projects in a futile attempt to feel like he's part of the world around him. Isolated, bullied, and disregarded by society, Fleck begins a slow descent into madness as he transforms into the criminal mastermind known as the Joker.
Guardians of the Galaxy – Brash space adventurer Peter Quill finds himself the quarry of relentless bounty hunters after he steals an orb coveted by Ronan, a powerful villain. To evade Ronan, Quill is forced into an uneasy truce with four disparate misfits: gun-toting Rocket Raccoon, treelike-humanoid Groot, enigmatic Gamora, and vengeance-driven Drax the Destroyer. But when he discovers the orb's true power and the cosmic threat it poses, Quill must rally his ragtag group to save the universe.
The Hunger Games – In what was once North America, the Capitol of Panem maintains its hold on its 12 districts by forcing them each to select a boy and a girl, called Tributes, to compete in a nationally televised event called the Hunger Games. Every citizen must watch as the youths fight to the death until only one remains. District 12 Tribute Katniss Everdeen has little to rely on other than her hunting skills and sharp instincts, in an arena where she must weigh survival against love.
Gravity – Dr. Ryan Stone is a medical engineer on her first shuttle mission. Her commander is veteran astronaut Matt Kowalsky, helming his last flight before retirement. Then, during a routine space walk by the pair, disaster strikes. The shuttle is destroyed, leaving Ryan and Matt stranded in deep space with no link to Earth and no hope of rescue. As fear turns to panic, they realize that the only way home may be to venture further into space.
Toy Story 3 – With their beloved Andy preparing to leave for college, Woody, Buzz Lightyear, Jessie, and the rest of the toys find themselves headed for the attic but mistakenly wind up on the curb with the trash. Woody's quick thinking saves the gang, but all but Woody end up being donated to a day-care center. Unfortunately, the uncontrollable kids do not play nice, so Woody and the gang make plans for a great escape.
Call Me By Your Name – It's the summer of 1983, and precocious 17-year-old Elio Perlman is spending the days with his family at their 17th-century villa in Lombardy, Italy. He soon meets Oliver, a handsome doctoral student who's working as an intern for Elio's father. Amid the sun-drenched splendor of their surroundings, Elio and Oliver discover the heady beauty of awakening desire over the course of a summer that will alter their lives forever.
The Wolf of Wall Street – In 1987, Jordan Belfort takes an entry-level job at a Wall Street brokerage firm. By the early 1990s, while still in his 20s, Belfort founds his own firm, Stratton Oakmont. Together with his trusted lieutenant and a merry band of brokers, Belfort makes a huge fortune by defrauding wealthy investors out of millions. However, while Belfort and his cronies partake in a hedonistic brew of sex, drugs, and thrills, the SEC and the FBI close in on his empire of excess.
Black Panther – After the death of his father, T'Challa returns home to the African nation of Wakanda to take his rightful place as king. When a powerful enemy suddenly reappears, T'Challa's mettle as king, and as Black Panther, gets tested when he's drawn into a conflict that puts the fate of Wakanda and the entire world at risk. Faced with treachery and danger, the young king must rally his allies and release the full power of Black Panther to defeat his foes and secure the safety of his people.
Once Upon A Time In Hollywood – Actor Rick Dalton gained fame and fortune by starring in a 1950s television Western, but is now struggling to find meaningful work in a Hollywood that he doesn't recognize anymore. He spends most of his time drinking and palling around with Cliff Booth, his easygoing best friend and longtime stunt double. Rick also happens to live next door to Roman Polanski and Sharon Tate, the filmmaker and budding actress whose futures will forever be altered by members of the Manson Family.
Crazy Rich Asians – Rachel Chu is happy to accompany her longtime boyfriend, Nick, to his best friend's wedding in Singapore. She's also surprised to learn that Nick's family is extremely wealthy and he's considered one of the country's most eligible bachelors. Thrust into the spotlight, Rachel must now contend with jealous socialites, quirky relatives, and something far, far worse: Nick's disapproving mother.
A Star is Born – Seasoned musician Jackson Maine discovers, and falls in love with, struggling artist Ally. She has just about given up on her dream to make it big as a singer until Jackson coaxes her into the spotlight. But even as Ally's career takes off, the personal side of their relationship is breaking down as Jackson fights an ongoing battle with his own internal demons.
Hidden Figures – Three brilliant African-American women at NASA-Katherine Johnson, Dorothy Vaughan, and Mary Jackson-serve as the brains behind one of the greatest operations in history: the launch of astronaut John Glenn into orbit, a stunning achievement that restored the nation's confidence, turned around the Space Race, and galvanized the world.
Harry Potter and the Deathly Hallows – Without the guidance and protection of their professors, Harry, Ron, and Hermione begin a mission to destroy the Horcruxes, the sources of Voldemort's immortality. Though they must rely on one another more than ever, dark forces threaten to tear them apart. Voldemort's Death Eaters have seized control of the Ministry of Magic and Hogwarts, and they are searching for Harry even as he and his friends prepare for the ultimate showdown.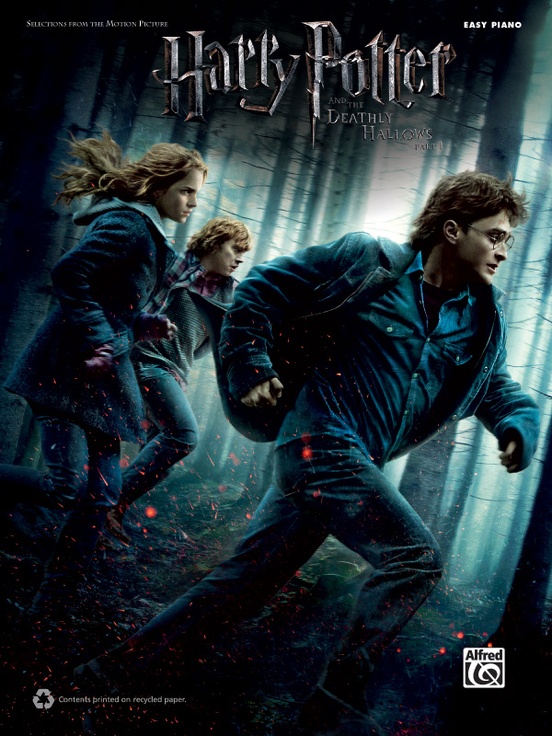 Us – Accompanied by her husband, son, and daughter, Adelaide Wilson returns to the beachfront home where she grew up as a child. Haunted by a traumatic experience from the past, Adelaide grows increasingly concerned that something bad is going to happen. Her worst fears soon become a reality when four masked strangers descend upon the house, forcing the Wilsons into a fight for survival. When the masks come off, the family is horrified to learn that each attacker takes the appearance of one of them.
Finding Dory – Dory is a wide-eyed, blue tang fish who suffers from memory loss every 10 seconds or so. The one thing she can remember is that she somehow became separated from her parents as a child. With help from her friends Nemo and Marlin, Dory embarks on an epic adventure to find them. Her journey brings her to the Marine Life Institute, a conservatory that houses diverse ocean species. Dory now knows that her family reunion will only happen if she can save mom and dad from captivity.
Lady Bird – Marion McPherson, a nurse, works tirelessly to keep her family afloat after her husband loses his job. She also maintains a turbulent bond with a teenage daughter who is just like her: loving, strong-willed, and deeply opinionated.
Thor – As the son of Odin, king of the Norse gods, Thor will soon inherit the throne of Asgard from his aging father. However, on the day that he is to be crowned, Thor reacts with brutality when the gods' enemies, the Frost Giants, enter the palace in violation of their treaty. As punishment, Odin banishes Thor to Earth. While Loki, Thor's brother, plots mischief in Asgard, Thor, now stripped of his powers, faces his greatest threat.
Avatar – On the lush alien world of Pandora live the Na'vi, beings who appear primitive but are highly evolved. Because the planet's environment is poisonous, human-Na'vi hybrids, called Avatars, must link to human minds to allow for free movement on Pandora. Jake Sully, a paralyzed former Marine, becomes mobile again through one such Avatar and falls in love with a Na'vi woman. As a bond with her grows, he is drawn into a battle for the survival of her world.
This is just a "short" list of amazing movies from the 2010s. If you haven't seen any of these movies, you should take the time to enjoy them! Happy 2020!